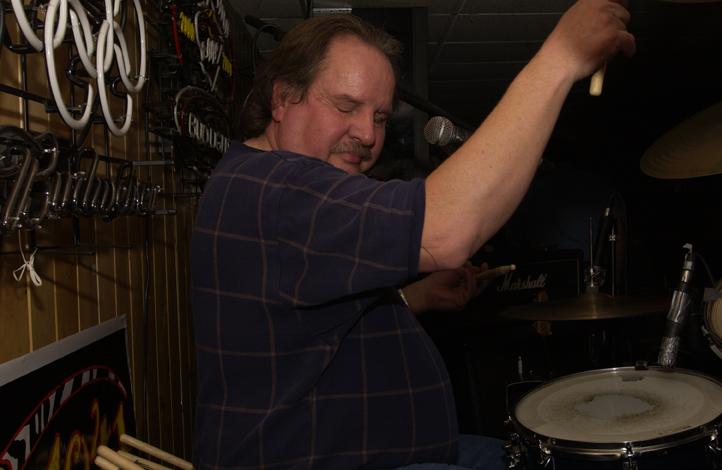 Curt Jones was born and raised in the small town of Randall, Minnesota. He started playing the drums when he was thirteen and began playing small bars around central Minnesota when he was fifteen.
During the seventies, Curt lived and played in the St. Cloud area, working with a band called The Mason Dixon Line, playing mostly 50's and 60's music. In the later seventies he moved on to a band called Back Pages, performing the current music of the time.
In 1980 Curt moved to Minneapolis and put together the first version of Tamarak. Country music was all the rage at the time, and that was what Tamarak started out playing.
Over the past twenty plus years there have been many different variations of Tamarak, ranging from a five piece band to the current four piece that you see now. Curt says this is the most fun version of Tamarak by far!
One thing you might notice about Curt (then again, you might not!) besides his steady drumming is that he is totally blind. "This is why the band means so much to me, everything is on an equal plain, no special adaptations for me. If I screw up it's because I played it wrong, not because I'm blind."
Three common questions asked of Curt: How did you go blind?
Answer: "Why?"
How do you play drums if you're blind?
Answer: "Not a problem! If the drums spun around in circles, then it could be interesting."
Have you been blind all of your life?
Answer: "Not yet"